Georgia College holds 30th workshop for new professionals in student affairs
Georgia College holds 30th workshop for new professionals in student affairs
Georgia College & State University (GCSU) will host its 30th annual New Professionals Workshop Friday, Sept. 23, at the Student Activities Center. Named after former housing director and retired associate vice president for Student Affairs, Dr. Paul K. Jahr, the workshop is a rite of passage for new employees in housing and student affairs to network and learn the trade.
Up to 140 new professionals from public and private Georgia universities are expected to attend. This is the first workshop since COVID-19. Many attendees will have been in their jobs only a few months to a few years—having just graduated from college or gotten their master's in Student Affairs.
Since its start in 1990, the workshop has prepared about 5,000 student affairs professionals to better handle their jobs.
"That would be 5,000 people who are new to their job for the first time and are being introduced to the student affairs profession," said Larry Christenson, executive director of University Housing for Georgia College. "The primary purpose is networking. We want people to come and meet, talk to people from other campuses and compare notes, pick up a few skills and find support. Basically, the workshop is to show they're not alone."
In 2012, the New Professionals Workshop was renamed the Dr. Paul K. Jahr New Professionals Workshop. That year, Jahr was presented with a commemorative coffee mug—due to his love and constant need for the drink—and a logo was created, complete with a brown coffee ring.
Jahr started the workshop decades ago when he saw a need for young professionals to form support systems. The job, especially in housing, can be stressful which contributes to high turnover rates. Being able to talk to people in similar work situations can be critical for career longevity.
Even today, young professionals look up to and admire Georgia's 'grandfather' of student affairs. Jahr was director of University Housing at Georgia College 17 years, then associate vice president of Student Affairs, before retiring in 2013. He's written housing articles and won many regional and national awards.
Christenson hopes to top that record—with 16 years so far in housing at Georgia College.
"I give Larry a lot of credit for continuing this workshop every year," Jahr said. "It started because there was a perceived need. This is an opportunity for people to get together early in the year. Historically, we've always called it a workshop because the intent is interaction."
The day begins with a welcome by Christenson; university President Cathy Cox; and the president of Georgia Housing Officers, Dr. Christian Wells. Speakers include Jahr; vice chancellor of the
University System of Georgia (USG) Dr. Stuart Rayfield; GCSU Area Coordinator Dr. Matt Brigner; Mary Ashley McCollough from the USG Office of Legal Affairs; chief diversity officer and director of GCSU's Women's Center, Dr. Jennifer Graham; director of the GC Give Center, Ashley Copley; and executive director of Student Engagement and director of Parent and Family Programs at GCSU, Emily Jarvis.
In breakout sessions, attendees will learn about freedom of expression, how diversity impacts their jobs and how to interact with parents, as well as handling pressure and preventing burnout.
You can learn more about the workshop and register to attend at the University Housing website.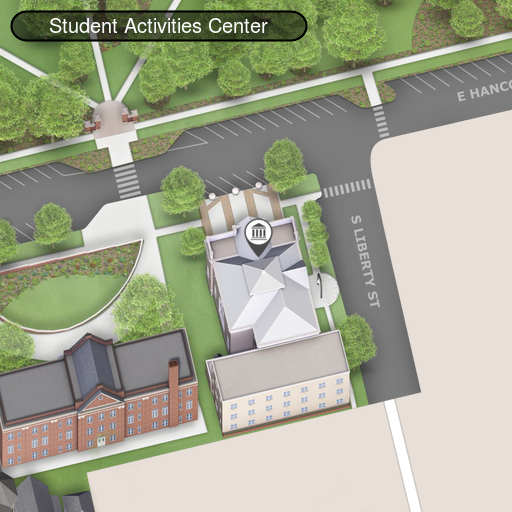 Fri,

Sep

23,

2022

8:30

A.M.

-

4:00

P.M.

Cindy Odonnell
cindy.odonnell@gcsu.edu
(478) 445-8668