GCSU holds its 20th chemistry Family Fun Night
GCSU holds its 20th chemistry Family Fun Night
On Thursday, Oct. 27, Georgia College & State University will hold its 20th "Family Fun Night" for the community. A lineup of interactive activities includes hands-on chemistry experiments, an outdoor pyrochemistry show, a haunted black-light maze and a planetarium show.
About 50 undergraduate students will assist community members at 10 hands-on activity stations at Herty Hall on Wilkinson Street in Milledgeville. The event is from 5 to 8:30 p.m. The chemistry magic show begins at 6:30 p.m.
Family Fun Night is part of National Chemistry Week, sponsored by the American Chemical Society. This year's theme is "Fabulous Fibers: The Chemistry of Fabrics!" and will include a fiber-and-fabrics room supplied by GCSU alumna Alexia Crawford, '19, who works for FiberVisions, an Indorma Ventures Company.
"The goal of our theme room is to expose the community to chemistry in their everyday lives and I couldn't be prouder that one of our graduates will be presenting the information," said Dr. Catrena Lisse, director of GCSU's Science Education Center. "As an educator, I sincerely enjoy these types of events and seeing the excitement from participants."
This event draws more than 200 Central Georgia children and their families, who enjoy the pre-Halloween fun and exciting games.  Come see gigantic eruptions of "elephant toothpaste," dancing Gummy Bears and pumpkins carved the chemistry way.
Family Fun Night is hosted by the GCSU Chemistry Club, Science Education Center and Department of Chemistry, Physics and Astronomy.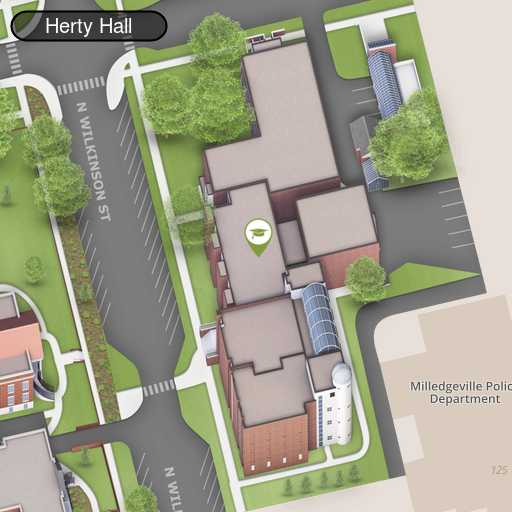 Thu,

Oct

27,

2022

5:00

P.M.

-

8:30

P.M.

Dr. Catrena Lisse
catrena.lisse@gcsu.edu
((478) 445-351